Battlefield V Cloud Activation CD Key GLOBAL
Note: This is a Cloud Activation CD Key. Please redeem it on http://redeem.scdkey.com. It is not multi-language edition. You can only choose English and Chinese in game.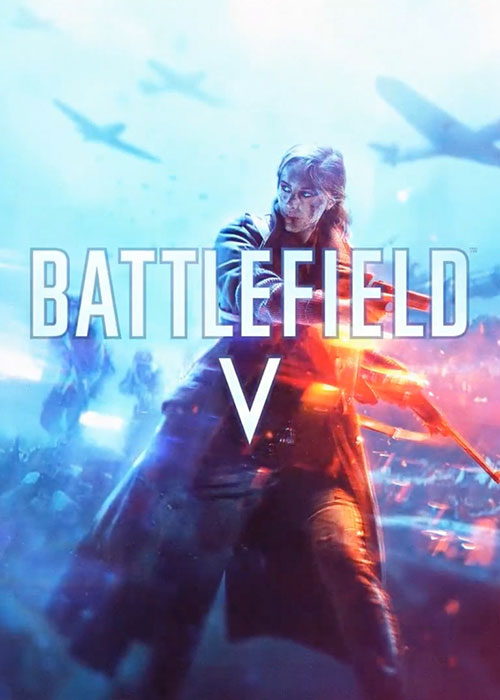 Novo Quente
Plataforma:
Região:
Estoque:
Disponível para pedido
mais vendidos! A demanda excede a oferta! Estamos reabastecendo nosso estoque, enviaremos as chaves para o seu email dentro de 48 horas a partir da sua reserva.
Descrição do Produto
With Battlefield V, the series goes back to its roots in a never-before-seen portrayal of World War 2. Take on physical, all-out multiplayer with your squad in modes like the vast Grand Operations and the cooperative Combined Arms, or witness human drama set against global combat in the single player War Stories. As you fight in epic, unexpected locations across the globe, enjoy the richest and most immersive Battlefield yet.
Key Features:
World War 2 as you've never seen it before. Take the fight to unexpected but crucial moments of the war, as Battlefield goes back to where it all began.
64-player multiplayer in the chaos of all-out war. Lead your Company in all-out multiplayer with new experiences like the massive Grand Operations. Take on classic modes like Conquest or squad up with friends in the cooperative Combined Arms.
The most immersive Battlefield yet. Maneuver through the battlefield using a new soldier move set, fortifications and mobile tools of destruction.
Play untold War Stories. Witness human drama set against global combat in the single player War Stories. Ski down Norwegian mountains as you battle for control of nuclear weapon supply lines, join the frontline with the French colonial troops or go behind enemy lines in North Africa with a band of misfits sent to create mayhem.
Tides of War. Embark on a journey where new content drops continuously transport you and your Company to a huge variety of key WW2 locations, where new battlefields and gear await.